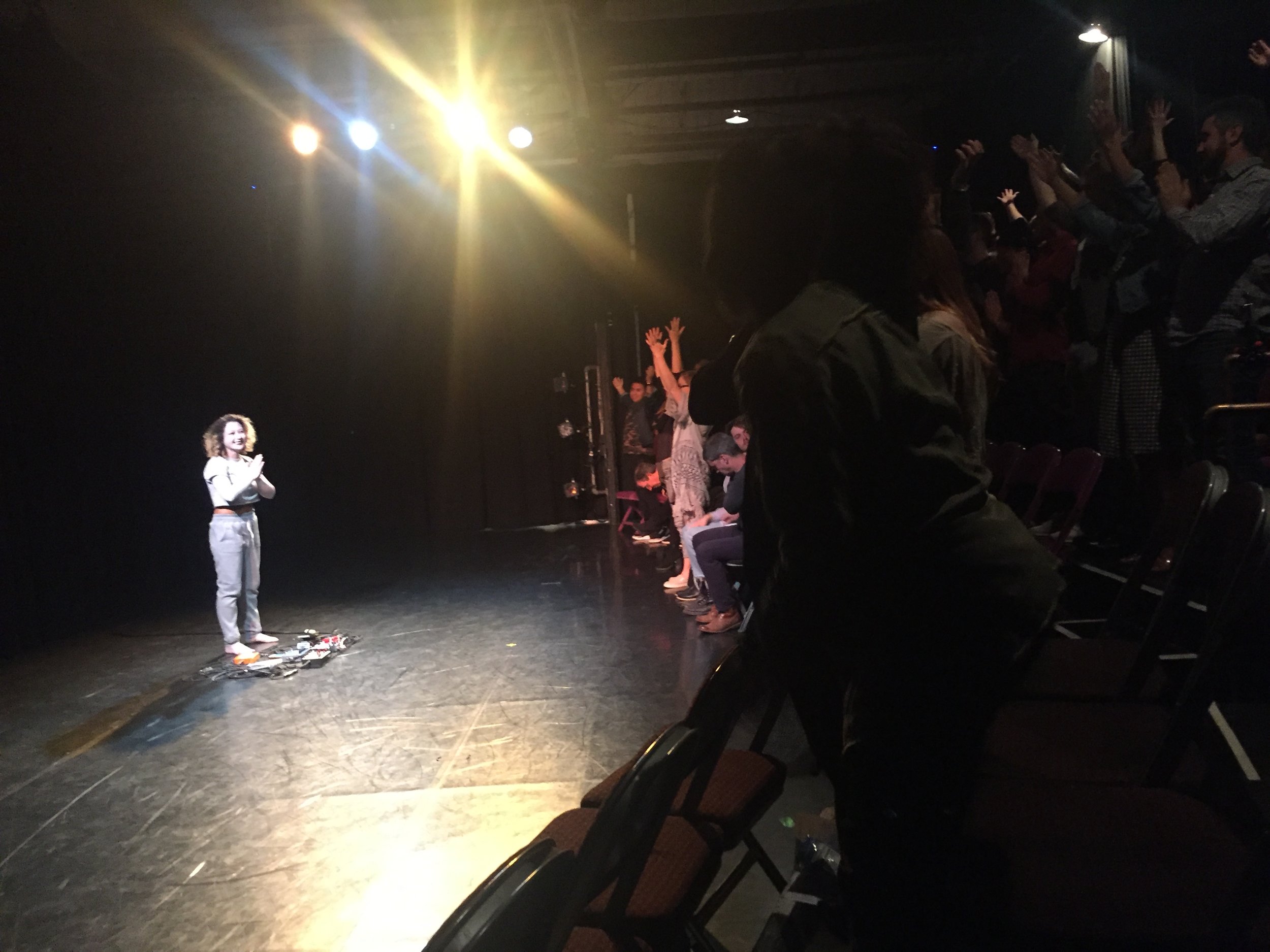 MOB
Delegated Participatory Performance with Live Sound
NEW SHOES 17
March/April 2018
Highways Performance Space
Santa Monica, CA
How Naught To Do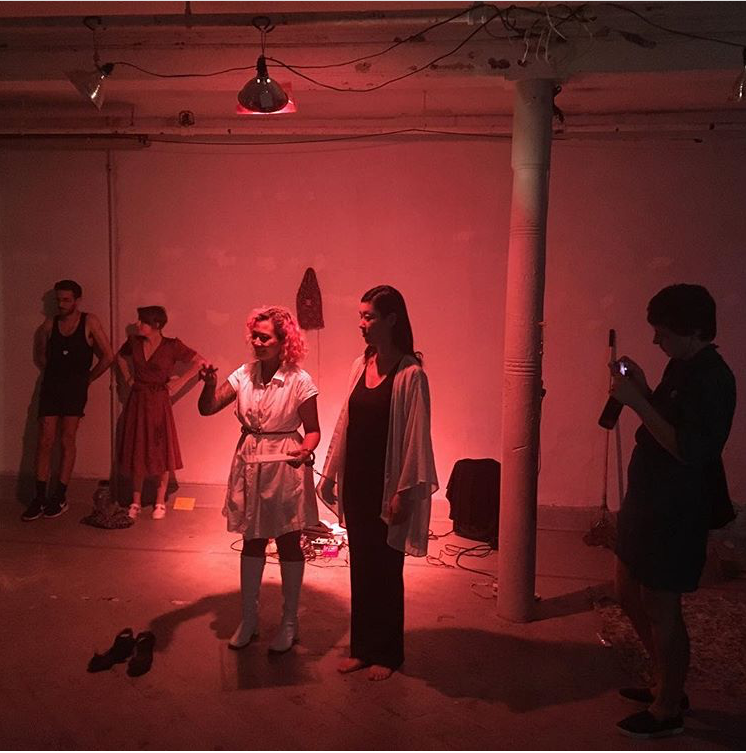 Situations of Sorts
Photo by Kaia Gilje
Grace Exhibition Space
30 minute participatory performance for JUST SITUATIONS: a performance festival in Brooklyn, NYC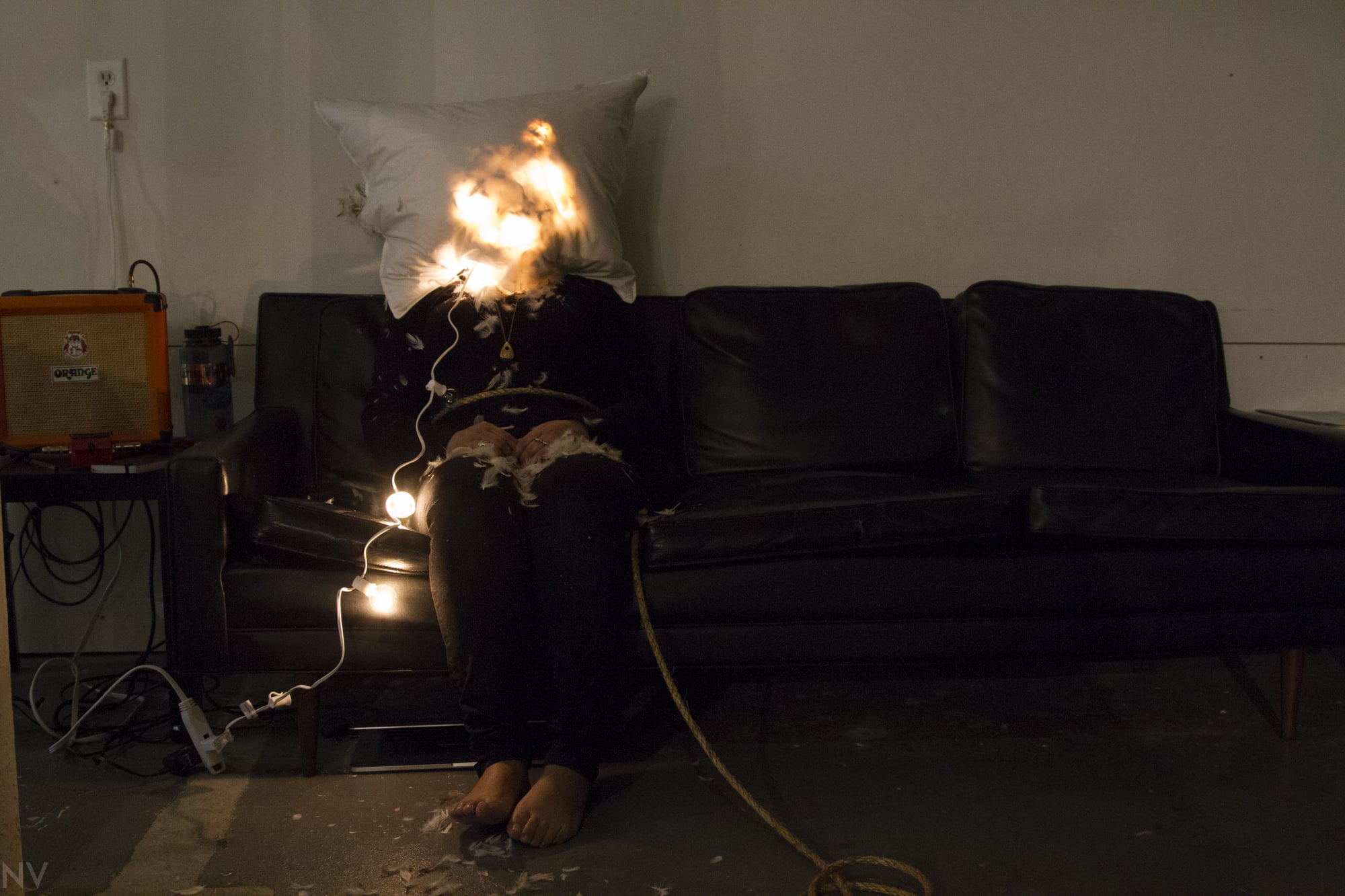 Retiring Old Shoes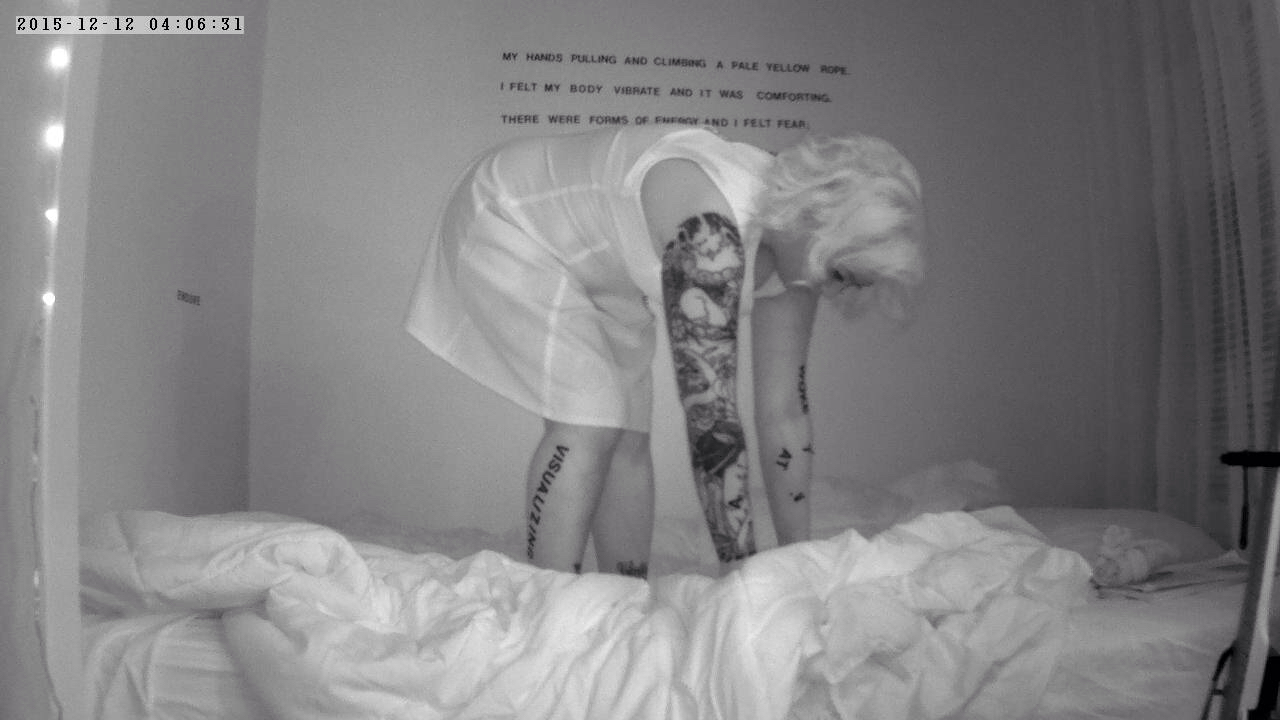 Imminent Intimate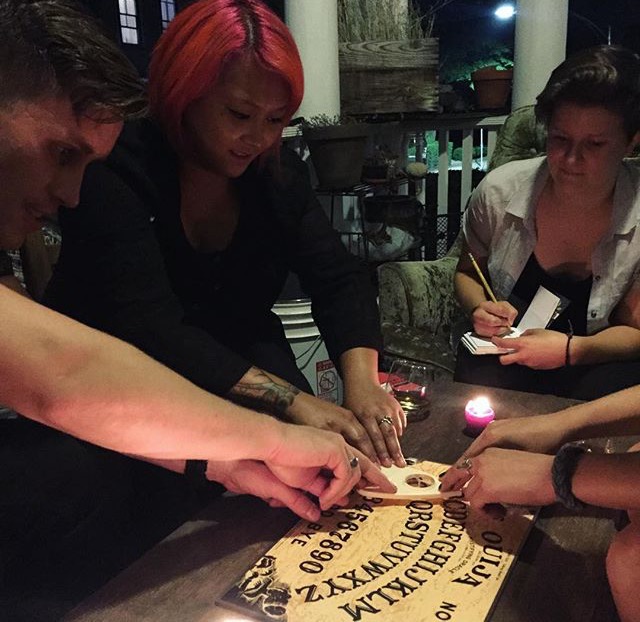 Alice
Photo by Nabeela Vega
2 hour interactive performance
Magick's Dark Sister at Greenough Gallery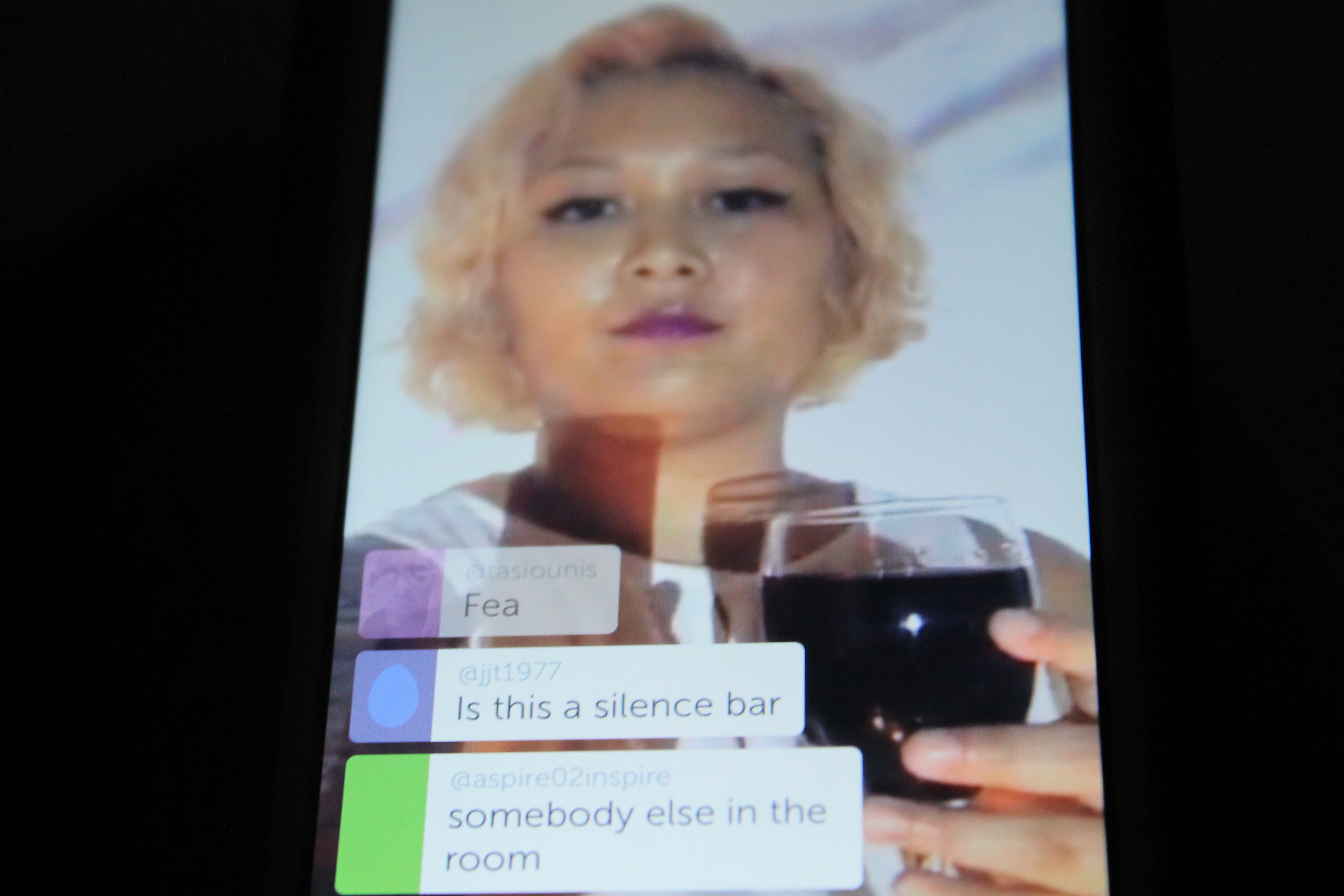 Repetition makes practice makes perfect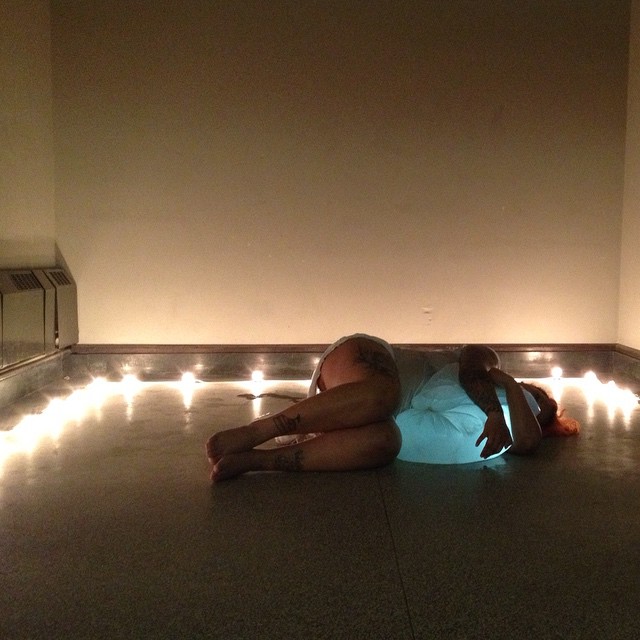 Time as Water
2 hour durational performance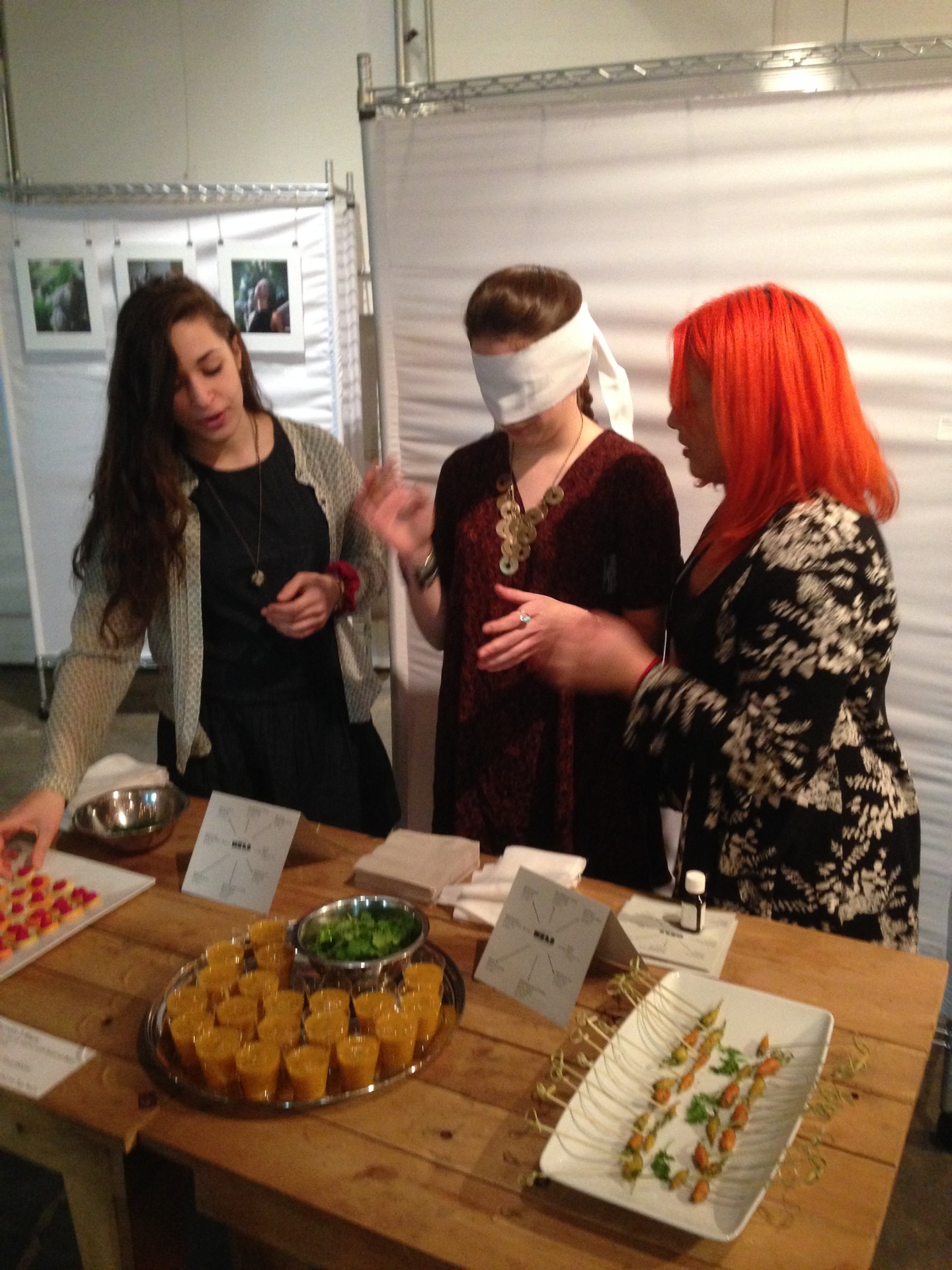 Consider the Carrot, performance
Meditating on local food, gallery guests can intimately participate in a performance.
Performed with Corinne Perreault
Curated by Anna Stabler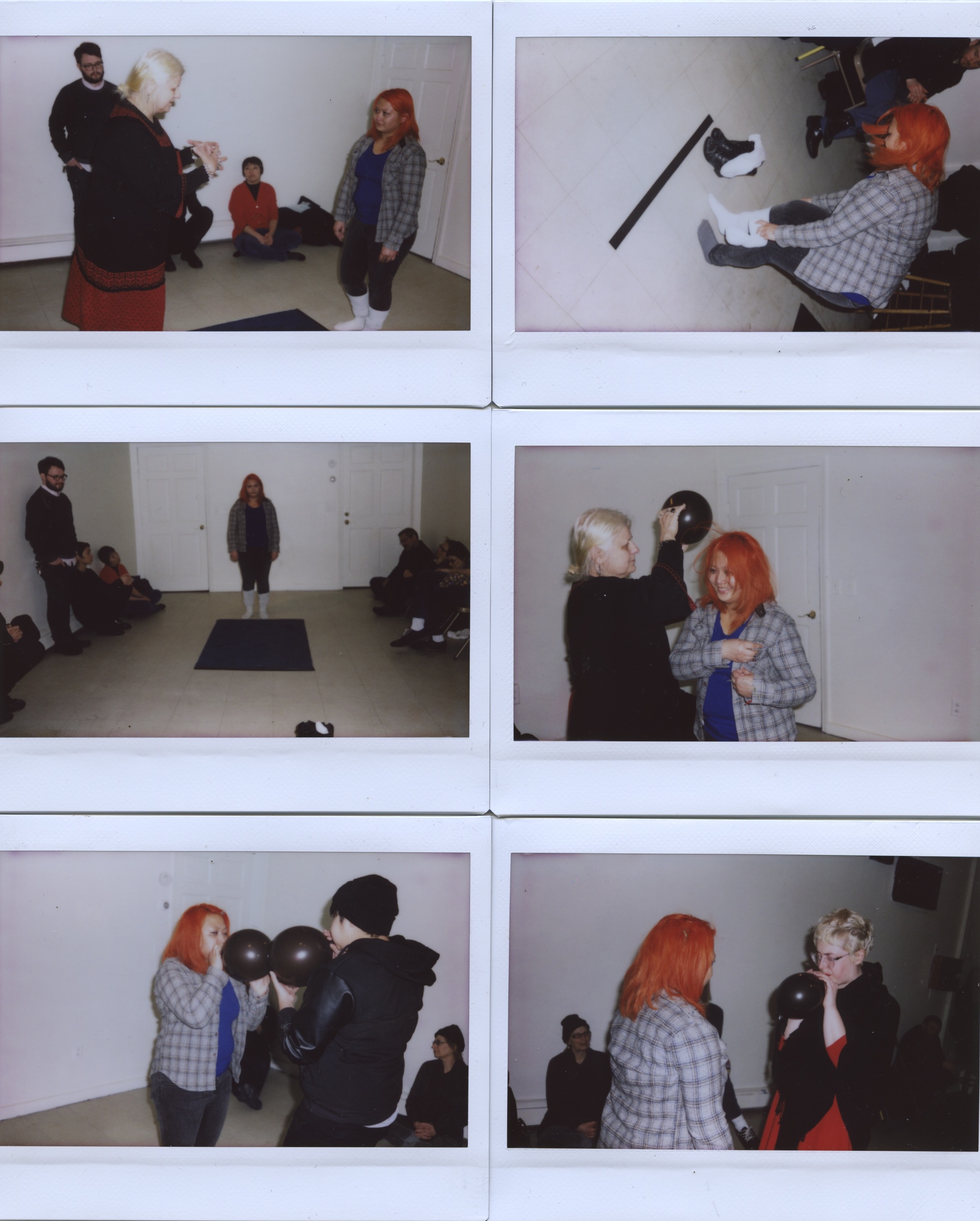 =/-, documentation
Caught between a situation and antithesis, "+\-" is a piece dealing with direct and indirect action. Figuratively and literally, participants will experience a shock. Weaving personal tales and interaction, Elaine Thap will delegate the audience in conversation and banal action.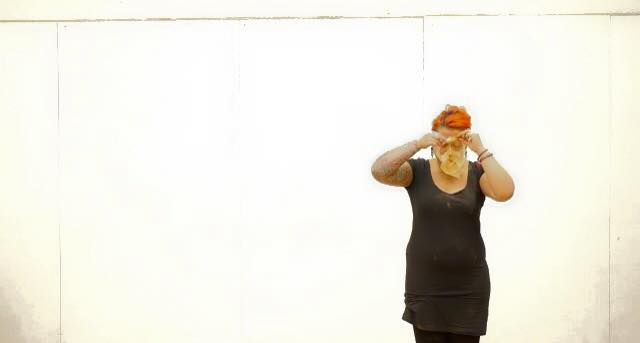 Room I'm In, 2014
Still from video projection.
Performance inspired by Lea Cetera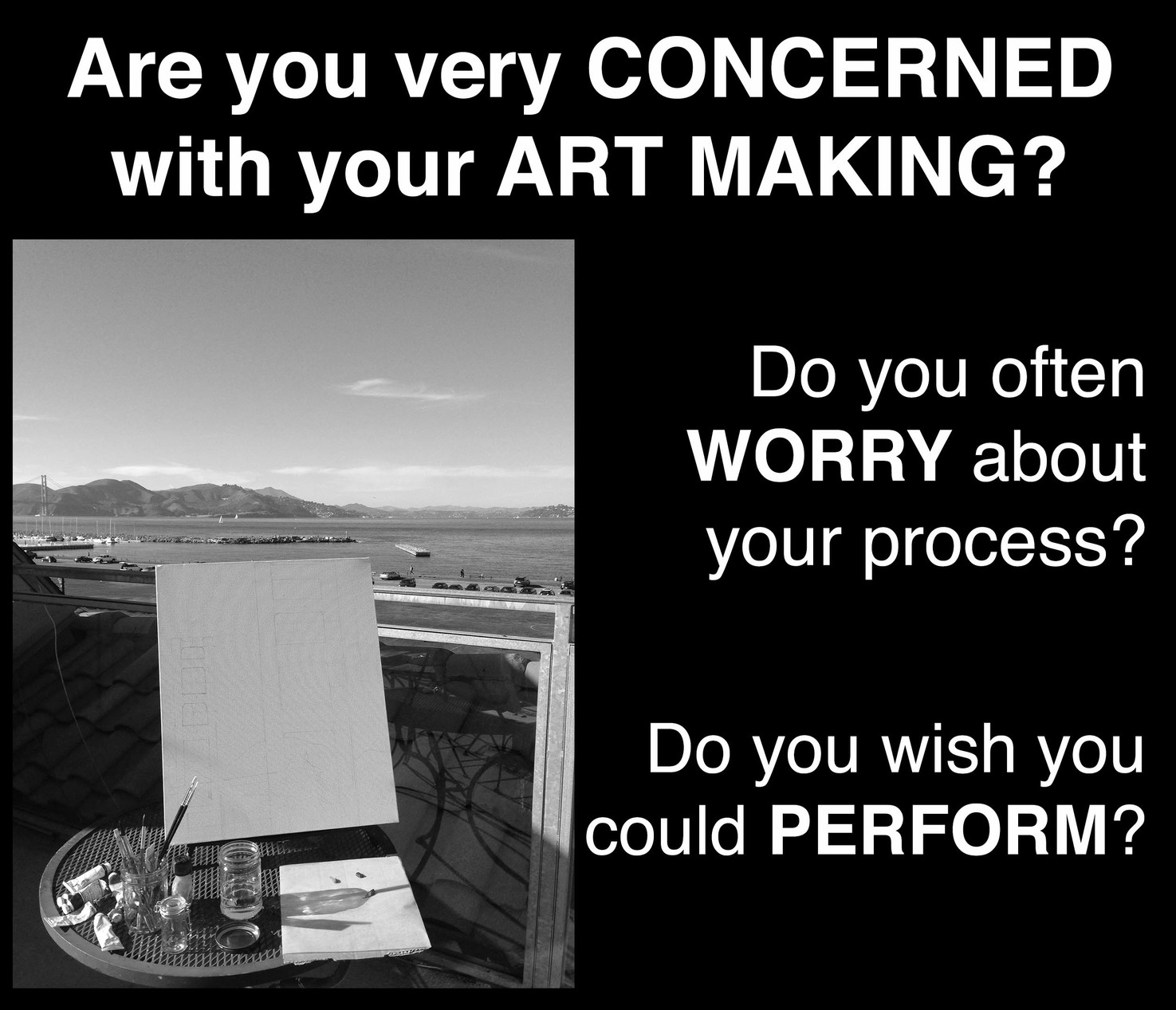 Digital Delay, performance ephemera
BIG SHOW 2014 FaceTime interactive performance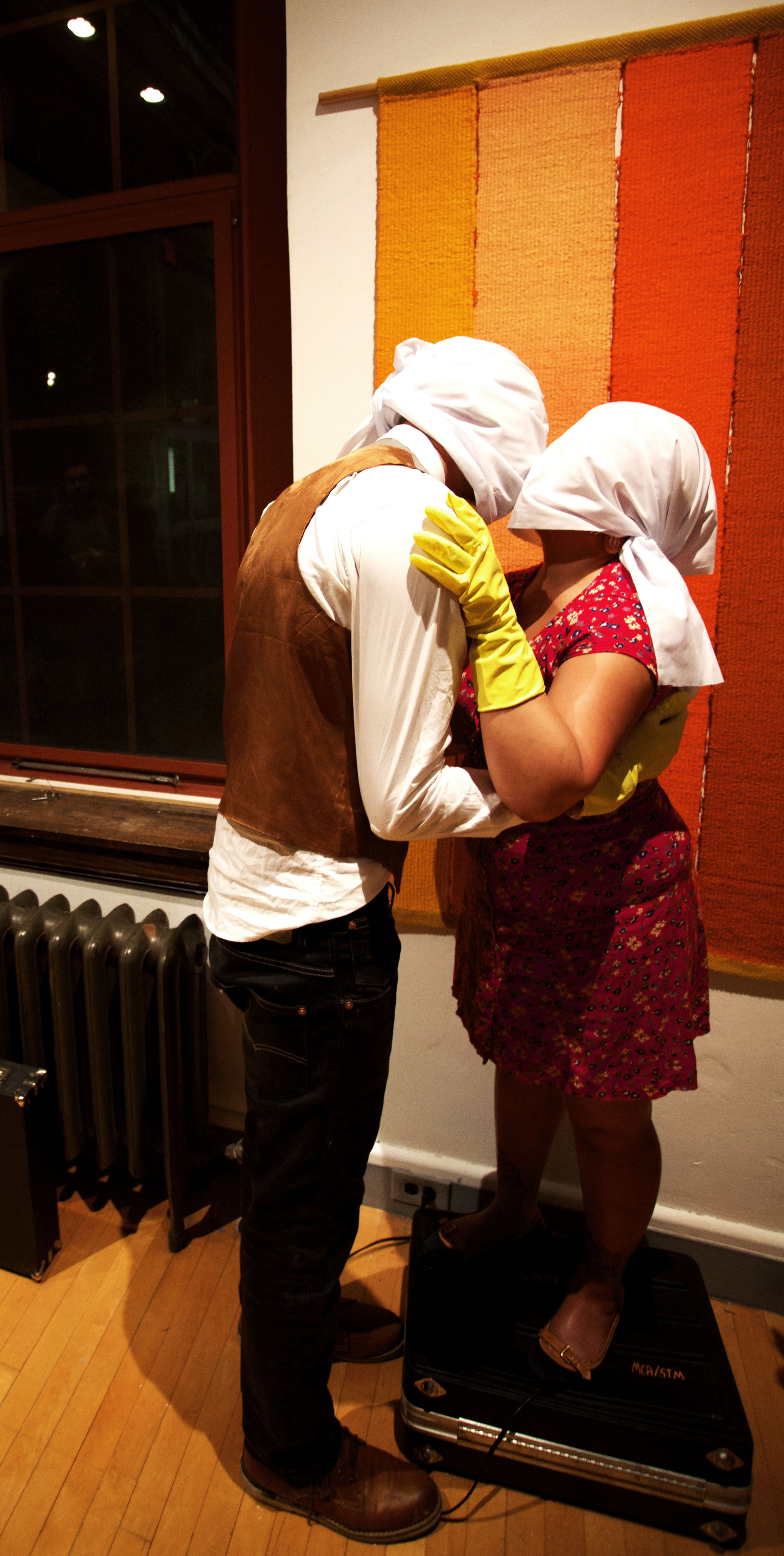 Suitcase Performance for Harris Barron
Collaboration with Shayne Jones.
Modified suitcases, looped sound.
Photo by Fay Hsieh-Lewis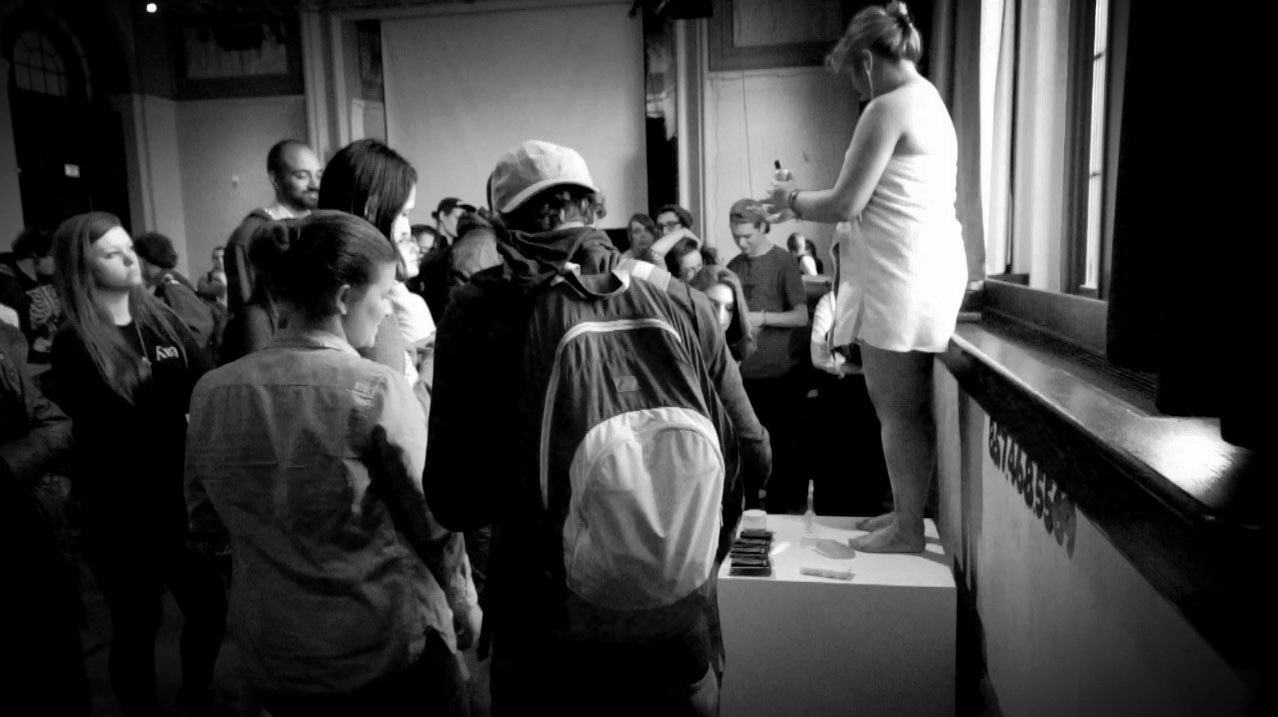 Ruminating 2014
Durational Performance
2 hours
Photo by Colin Gee, Edited by Elaine Thap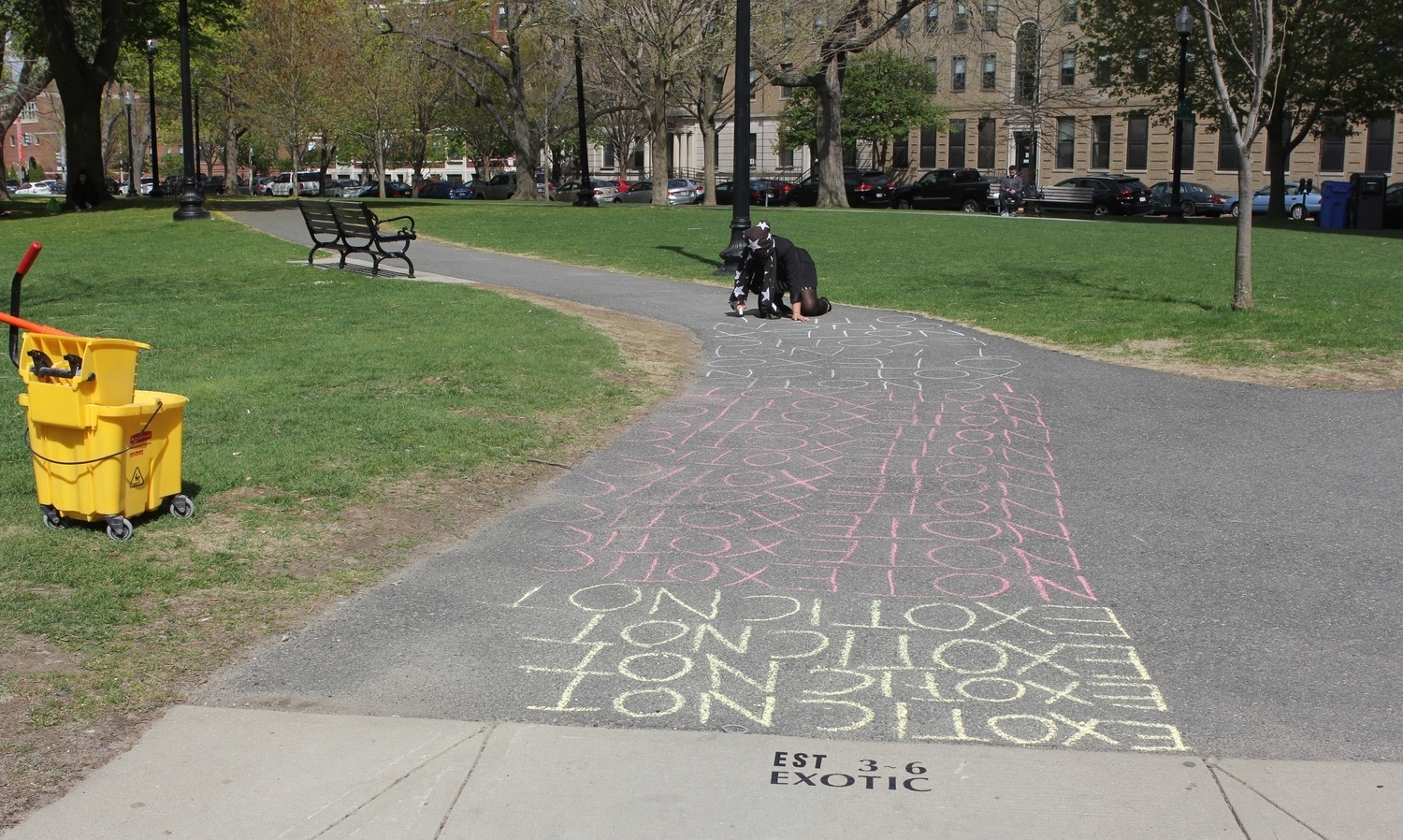 Exotic, Not Exotic 2014
Durational Performance Final Event
Photo by Sandrine Schaefer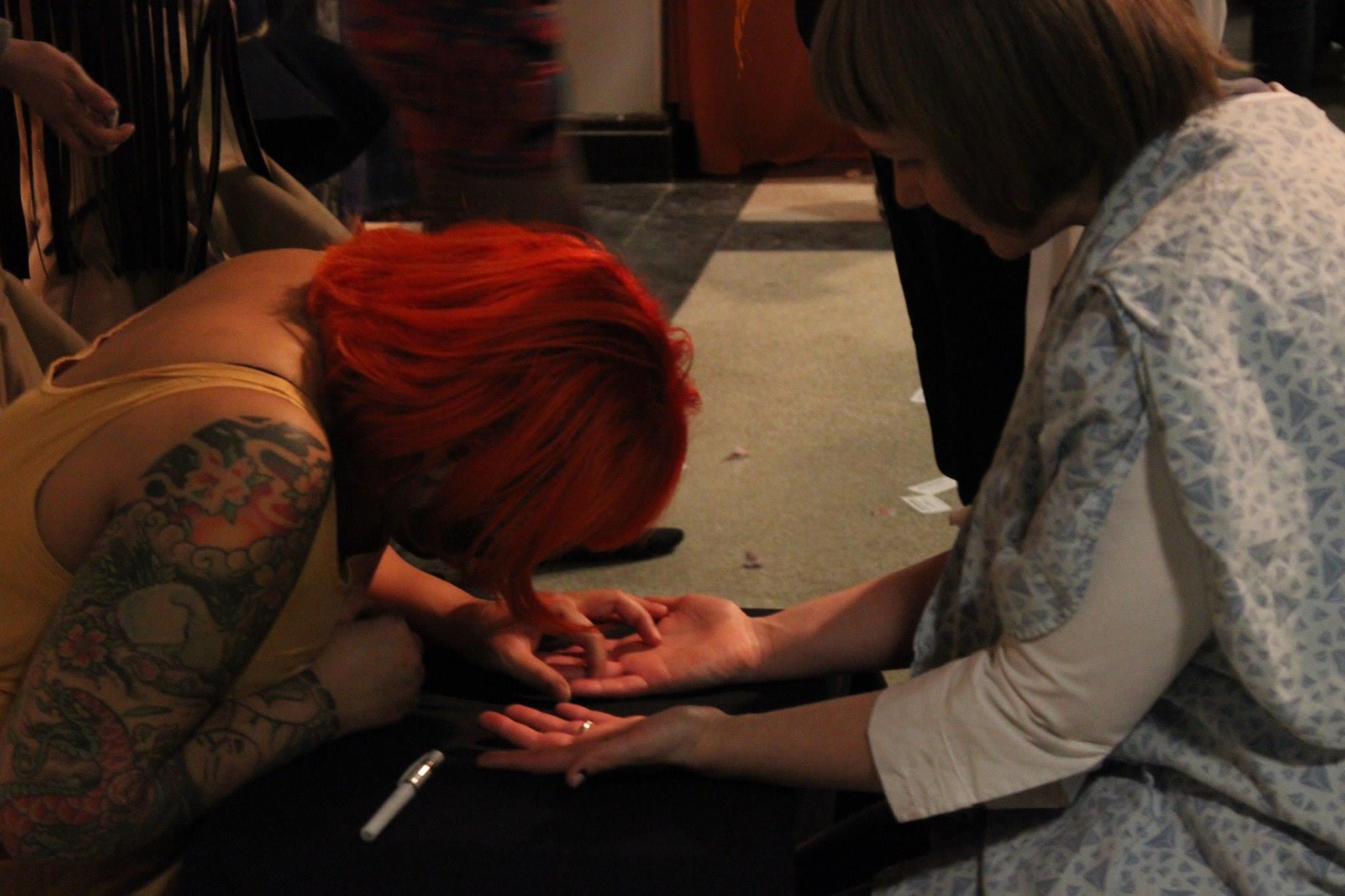 Introduction/ to chirology 2014
All School Show
Photo by Anthony Medel
ROOMS "Ritual No.1: COUNTING BIRDS" - LONG TERM 2014
Delegated performance by ROOMS
Documentation by Sandrine Schaefer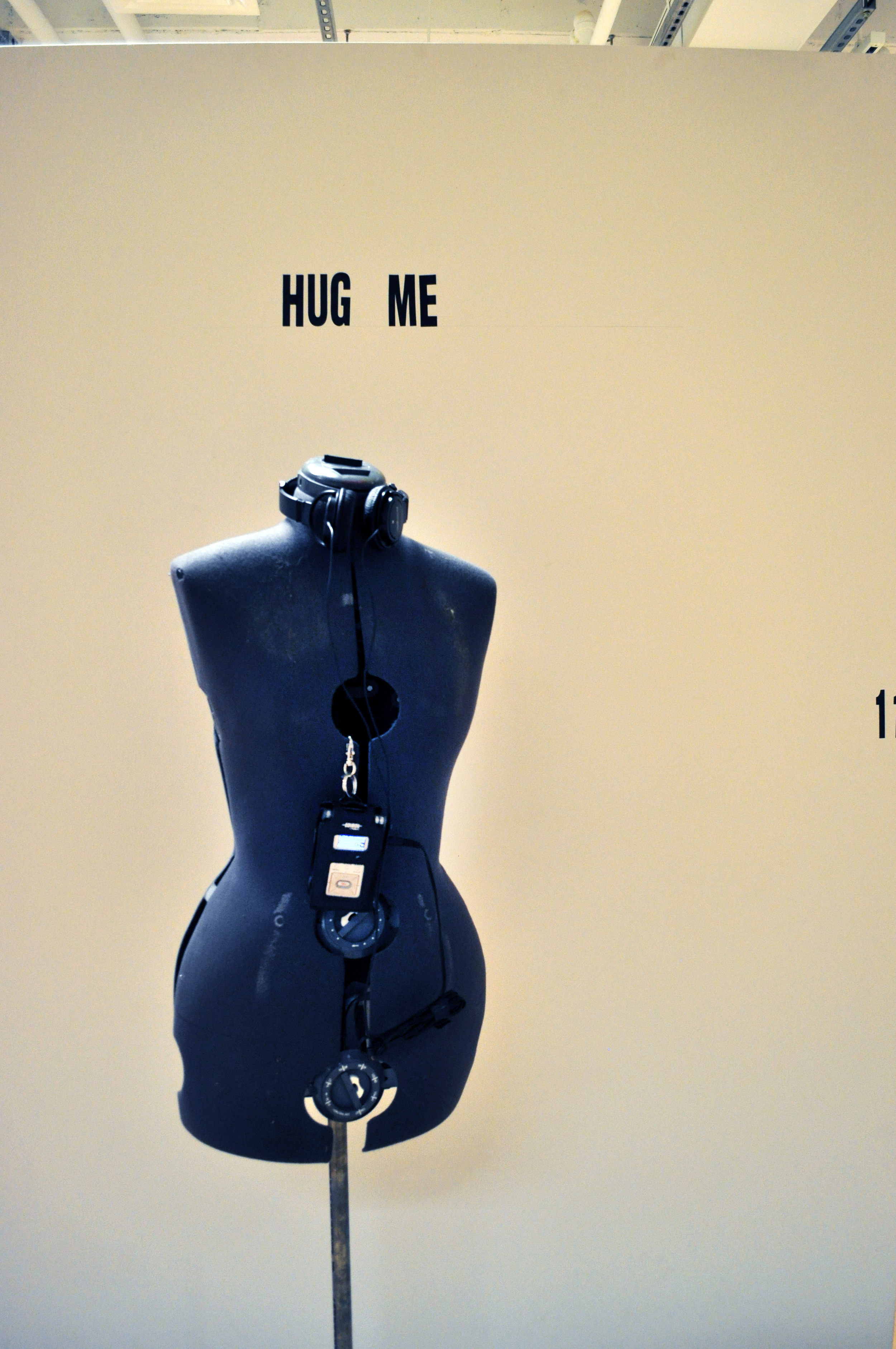 Hug Me 2014
Delegated
Photo Credit; Rebekak Vargas
Untitled 2013
Pozen Studio for Interrelated Media
Collaboration with Danny Bryan Gonzalez
Joined Sensations 2013
Arnheim Gallery
Collaboration with painter Carly Sheenan
Terms and Conditions 2013
Four Hours of Emotional Baggage
Photo Credit; Sandrine Schaefer
Terms and Conditions 2013
Pozen Studio for Interrelated Media
Photo Credit; Sandrine Schaefer
Hear, Speak, Listen 2013
The Big Show, Studio for Interrelated Media
Photo Credit; Colin Gee
Blurred Lines 2013
Ephemera
Photo Credit; Sandrine Schaefer
Idyllic Fleur 2013
The media's generalized portrayal of women sickens me, so much so, I decided to vomit what I ingested, water with blue glitter. I chugged this concoction and gently vomited into a floral vase. I concluded the performance by placing $1 plastic flowers into the vase and left the room. Is this the art that "women tend to make?"
WTHLemonade 2013
Sound, Appropriated Video
 
I comma the beholder 2013
I AM EXOTIC 2013
Still from documentation.
Knitting in a Johnny & Untitled Video Presentation 2013
Evans Way, Boston
Video Mashup and Performance Ephemera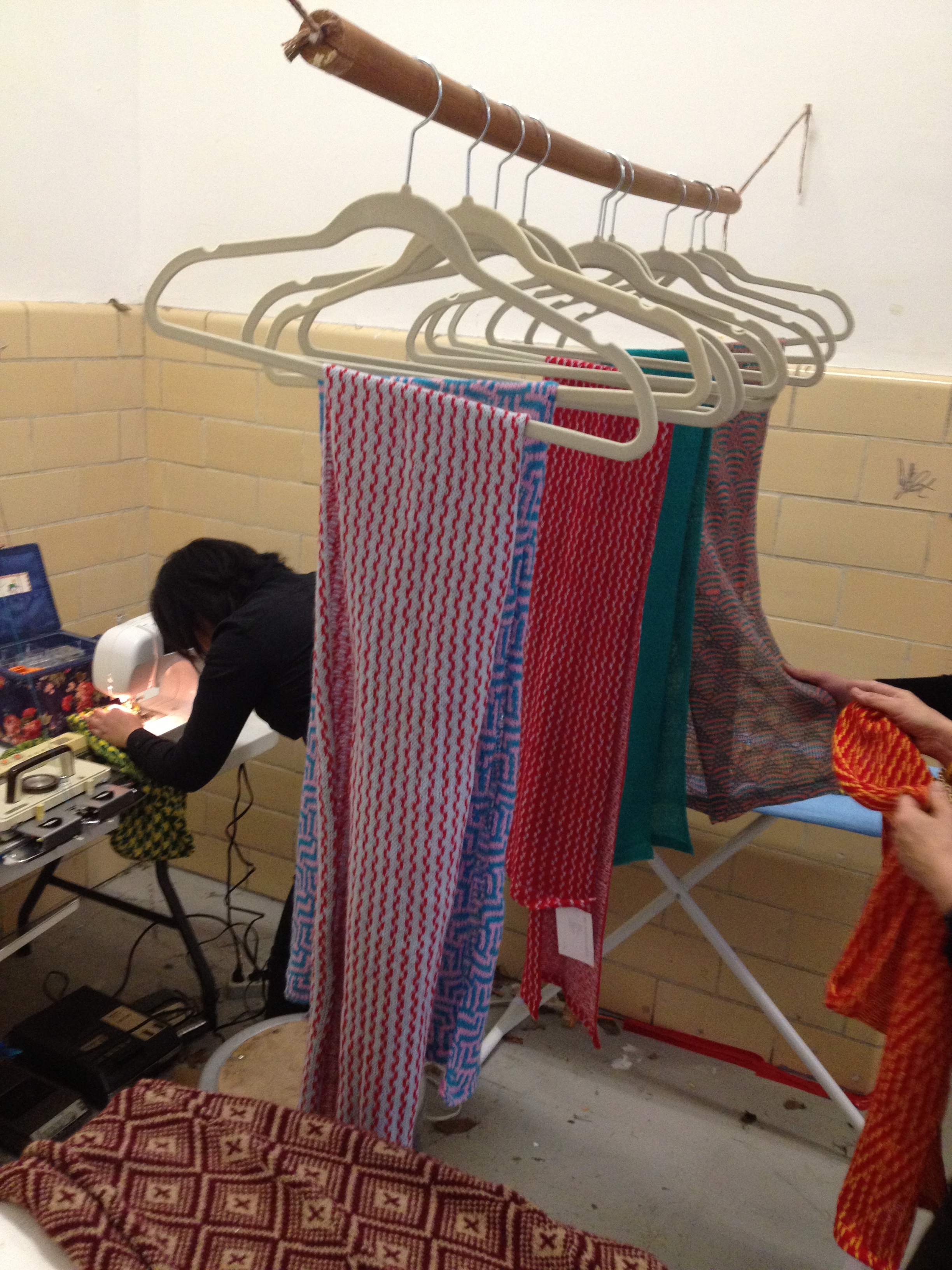 Self Industrialization 2013
1. Label
2. Educate
3. Assimilate
4. Work
5. Moratorium
6. Protest
7. Repeat